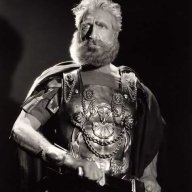 Power Star
Retired Wiki Staff
A while back, the wiki admins created a page called
MarioWiki:Good Writing
to give examples of bad writing. This page goes into great detail on what kinds of bad writing plague our wiki and how we can fix it. This collab thread is designed to bring more pages in line with this policy, since an alarming amount of articles are just poorly written.
Here are some examples of bad writing, with some links to show how they were rewritten:
*
MarioWiki:BJAODN/Tabuu
to
this
*
MarioWiki:BJAODN/Shadow Queen
to
this
*
This
to
this
*All the pages here (
MarioWiki:BJAODN/Luigi's Mansion
) to their respective rewritten versions (too many to go find right now)
As of right now, we have some pages that have yet to be cleaned, but have been identified as horribly written:
*
Princess Peach
- I've already begun work on this, so I'll finish it soon.
*The plot summaries for the three
Mario & Luigi
games. These are overloaded with cruft in the form of every meaninglessly tiny detail about every single plot element ever. I've said I would do these too, but if someone else would like to work on them, feel free.
*A lot of our PiT articles in general are just really poorly written and could use a good cleaning. Unclaimed.
*
Paper Mario
's plot summary is ridiculously detailed as well. Unclaimed.
*A good deal of our level articles have
bad walkthrough-style writing
. Several people have already said they'd help. Also it's worth noting that with the creation of many new
Paper Mario: Sticker Star
and
New Super Mario Bros. U
level articles, plenty of those will be created with poor writing, so those should be nipped in the bud before they get left undone for long.
This collab has already rewritten:
*
Baby Luigi's PiT section
. (
old revision
) - Done by BabyLuigiOnFire
*
DKC2's story section
. (
old revision
) - Glowsquid did this
*
Fawful's Personality section
. (
old revision
) - BLOF
*
Dimentio's General Information section
. (
old revision
) - BLOF