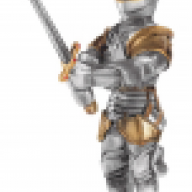 Screenwriting ruined my life.
Disney has the Muppets, Pixar, and Marvel, so what would happen if they bought Nintendo? Would they ruin any game franchises? Would they save any game franchises? Can you see the future? Is there any way of knowing?

Here are two predictions told in parodies of Disney Songs:

1: What I think would happen...

An ensemble of Nintendo characters dances with creatures from Bambi.

Gather everyone from far and near.
No more things that would cause children fear.
I have some good news you'll love to hear:
We're all obligated to bring cheer!

Now Bowser's emotions all are shared.
Yoshi is drunken of fresh air.
Ganondorf believes in playing fair.
Pikachu is braiding Samus' hair.

Too much violence can be bad taste,
So Kirby and Link bake fresh cupcakes.
Mario dances and Donkey Kong sings.
Captain Falcon wears a purity ring.

We're a happy family for kids
'Cause we all forgot who Spyro is.
Say goodbye to heroes who are tough.
We can never play it safe enough!

2: What more optimistic people might think would happen...

(Random African-sounding nonsense)

An array of Nintendo characters gathers at small cliff where Captain Falcon is standing.

(Back-up singers: Disney-Nintendo, Disney Nintendo x infiniti)

On the day that they first signed that contract
And Nintendo became Disney's tool,
Disney gave to Nintendo fresh ideas that they needed.
Nintendo got tons of money to blow
IN THE CONTRACT FOR LIFE!

On that note, Captain Falcon holds up a baby-sized adult Mario with Mickey Mouse ears. The characters below rejoice by acting like monkeys. In the case of Donkey and Diddy Kong, they just act like themselves.

Great things await all,
And Pixar will make films
About SSB Brawl.

The other Nintendo characters bow in submission to the awesomeness of Mickey Mario.

There is no downside
To getting your hopes up
For the awesomeness
OF THE CONTRACT FOR LIFE!

(Me and backup singers: AWESOME!)

I look forward to hearing your thoughts.