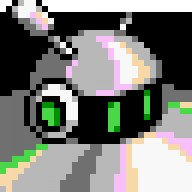 Black Hole Bomber
Banned User
The thread to talk anything Mega man.

Well, for me

I've played Mega Mans 1-7, and 10

My favs are 3,4, 5, and 7.

Best Robot Master is Magnet Man, with Pharoah Man and Slash Man in a close second

Proto Man> Mega man>Bass

Dr Cossack> Dr Wily

So... yeah.