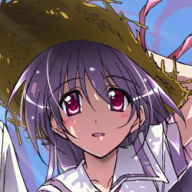 🌻Ashita wa nanika ga kawaru ka na?
Since we are having so much arguements over Sonic games recently, and whenever I mention Sonic everyone flies off the handle (So I like a certain game serie, so sue me, it's not like I'm posting my comments in the wrong forum or something) here is a topic to discuss your opinions of the Sonic series. Bash them, praise them, whatever, just no more having rants about hating Sonic take over meaningfull topics.
Personally, I like and enjoy the Sonic series and many games in it, and I'm not changing my opinion because of whiners on a forum, so don't even try to, okay?