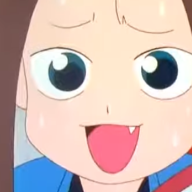 Shine Sprite
Forum Moderator
Wiki Bureaucrat
Former 'Shroom Staff
Did you know the Danish dub of Adventures of Super Mario Bros. 3 had live-action skits? I sure didn't but it turns out one "
TheSonicolas
" has started uploading them on YouTube with english subtitles so that the world can enjoy their bizarre writing, upsetting acting and rock-bottom production values. He's currently up to Episode 6.
Snark aside, it is a monumental find in the field of pop culture archeology. What do you think?