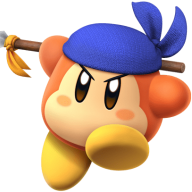 Power Star
Awards Committee
Yes, I know this series has been around for almost three years now, but as the series finale's going to air this week and I needed a place to compile all my thoughts on this overlooked masterpiece, I made this thread.
For those of you who don't know,
Rapunzel's Tangled Adventure
, formerly and probably better known as
Tangled: The Series
, is a sequel to
Tangled
that primarily focuses on the trio of Rapunzel, Eugene, and Cassandra (Rapunzel's new lady-in-waiting) and the adventures they have in the years following the original movie (although it still precedes
Tangled Ever After
as Rapunzel and Eugene are not married yet). Along the way, they meet other friends like Varian, a smart teenage alchemist, and Lance, Eugene's former partner-in-crime. Other than that, there isn't much of a single premise (there is a consistent villain throughout the series, although they only start to reveal themselves more during Season 3). But the series is actually so much deeper and darker than it might appear on the surface. I...can't really elaborate on that without spoilers, but I feel the plot is really well thought out and nothing feels poorly written, phoned in, or contradicts any earlier plot points. The character development in this show is really good (Varian's in particular), and unlike most television series, plot arcs are almost never confined to a single episode, meaning this is definitely one you'll want to watch in order.
Below I cover my thoughts on each of the major characters in the show. Spoilers abound, and I tell you that the character arcs in the series are best witnessed firsthand, so you have been warned.
Rapunzel - The main protagonist of the show, obviously. The series mostly revolves around her continuing character development from the original movie. She's kind and compassionate, yet also very mature and a good leader, especially in later episodes. Like every good protagonist, she has flaws and room for development, and develop she does. You'd be surprised how different Rapunzel is between the start of Season 1 and the end of Season 3.

Eugene - I tell you, this show really wouldn't be completely without the comic relief that Eugene provides. He's very self-conscious, yet also very caring and loyal to Rapunzel and her friends. Like the other characters here, Eugene has his fair share of character development, particularly his relationship with Rapunzel and Cassandra (the latter especially). Initially a rival to Cassandra, Eugene grows closer to Cassandra during Season 2, and despite their differences they learn to get along with each other as close friends, with Eugene even saying that Cassandra is "like a sister" to him. Yes, developments like that have been tried in other movies and series, but I feel like it actually works here.

Cassandra - Probably one of the most interesting characters in the show. As she did not appear in the original movie, Cassandra's backstory is largely unknown until it is gradually revealed. I've already mentioned her relationship with Eugene, but her relationship with Rapunzel is pretty well done too. Her betrayal in Season 2's finale was pretty much the best possible way to build up a surprise plot twist, even if I feel that her character arc here wasn't done quite as well as Varian's in Season 1 (see below). What's even more fascinating though is the amount of faith Rapunzel has in her even after her betrayal, so I can only hope that Cassandra rejoins Rapunzel in the series finale next week.

Lance - Eugene's former partner-in-crime is, like Eugene, a great source of comic relief and the series really wouldn't be complete without him. I can't say he has any really interesting character arcs outside his debut episode, where he tries to get Eugene back into thievery before finally seeing the error in his ways, but he's still nice to have around nevertheless. Oh, and he has this thing for this Adira woman for some inane reason; wouldn't be complete without that one cringe ship!

Varian - I've said it before and I'll say it again. Varian is the greatest Disney character ever invented. His character arc is so well done, in a way that no movie could and few other series are willing to do. Any summary of it here won't do it justice, but I'll try anyway: he just seems to be an ordinary science nerd at first, then a terrible accident encases his father in an unbreakable compound. Knowing about Rapunzel's magic hair and left with no other hope, he turns to Rapunzel for help, but she is unfortunately overwhelmed with all her royal duties and is unable to assist Varian. This completely destroys Varian and his trust in Rapunzel, so he plots to make Rapunzel free his father by force...which ultimately fails. However, at the beginning of Season 3, he realizes the error in his ways, but seeing no chance of forgiveness, he plans to erase all the memories of Corona's citizens, as well as Rapunzel herself. However, he soon realizes that he would only be digging a deeper hole by doing so, and he assists Rapunzel in taking back her kingdom. After using her newfound abilities during Season 2, Varian's father is freed and Varian befriends Rapunzel once more. ...Alright, believe me, I did try to keep that brief, but the point is, this villainous background of his and subsequent redemption makes him a fantastic and relatable supporting protagonist during Season 3. He understands everything Cassandra is going through and is probably the one she can most relate to. My older sister ships the two hard, and while I've never been big on shipping myself, I won't deny that they'd actually be pretty great together. ...Oh, and the best part? In Season 3, he's still the same science nerd we first met in Season 1!
Also, I'd just like to say how fantastic the soundtrack is. I'm usually not a fan of musicals but the songs here just feel so natural, and perfectly describe emotions that would be tough to properly depict otherwise. I've listed some of my favorites below. Again, spoilers abound, and I'm sorry I can't share any of these without giving away spoilers, so if you haven't seen the series before then I encourage you to go do so so you can see these for yourself!
From episode 17, "Queen for a Day":
From episode 22, "Secret of the Sun Drop":
From episode 36, "Rapunzel and the Great Tree":
From episode 43, "Destinies Collide":
From episode 44, "Rapunzel's Return":
Lastly, the greatest Disney song ever invented, from episode 55, "Cassandra's Revenge":
Sorry if this was long and a pain to read, I just wanted to get my thoughts out. I really think this is one of Disney's absolute greatest works, even better than the original
Tangled
, and it's a series that I just don't think gets enough love. I'm really excited to see how they cap off the series with this upcoming final episode.
How about y'all? Any thoughts to share on the series? Plan on watching the finale on Sunday?