NIWA Nut
Wiki Administrator
Hello! I wanted to do something special for The 'Shroom's 150 Issue, but I was not able to get this idea done in time. The issue comes out tomorrow and, even at the time of this writing, this special segment is still not done! But I still wanted to show what I had, so I'll be updating this every Friday with five games each because it was way too
massive
for me to finish in time for Issue 150's launch.
These are 150 games of what I own somewhere in my house and are based on my experiences with them. So this will be completely subjective, but I know some will be agreeable with others as well. I will try to make nostalgia not a factor ''too much'', but it's something that makes a game your favorite, so I can't completely disregard it. I have hundreds of games in my house, owned between me and the rest of my family, so it was a massive undertaking just to list them in order alone, never mind write about them.
If a game is not on this list, assume I haven't played it, haven't played enough to get an accurate rating, or it sucked (I'll post a full list near the end of this whole thing). With that, enjoy the Top 150 Games of All Time as Told by Alex95 List (either by reading the whole thing or just searching through the tabs until you find out where your favorite game is ranked)!
DIG DUG
​
Namco classic
Dig Dug
is a good title. The object of the game is to dig through dirt and fill up little balloon guys before getting eaten by an alligator. I break this game out rarely, it's usually my dad that pulls this out with this Namco Compilation gaming device that's shaped like PAC-MAN. It's a funny enough concept with simple game play that holds your interest for a while.
| | |
| --- | --- |
| PROS​ | CONS​ |
| Good graphics | Controls can be a little wonky |
| Simple and humorous concept | |
TETRIS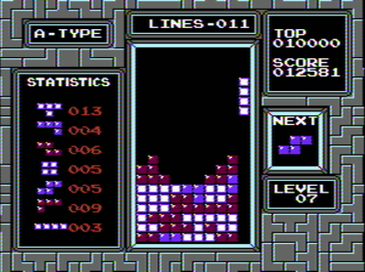 Tetris
is a blast. There really isn't anything more you can say about it. The Game Boy launch title that took the world by storm and also been scientifically proven to relieve stress. You stack colorful blocks on top of each other and hope you placed them in the right spot. A line of blocks earns you points, but too many stacked to the screen and you lose. This game tests your coordination and puzzle solving, but even just trying to see who can get a better score is a lot of fun.
| | |
| --- | --- |
| PROS​ | CONS​ |
| Fast-paced action | |
| Memorable music | |
PAC-MAN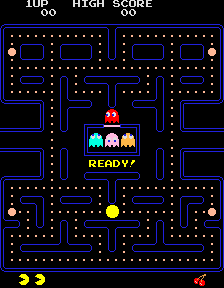 You can spend hours upon hours playing
Pac-Man
. The little yellow guy goes around eating dots and fruit while avoiding getting attacked by ghosts. And then you just keep doing that indefinitely! What's not to love? As you keep playing, the game continues to get faster and faster, testing your skills and timing.
| | |
| --- | --- |
| PROS​ | CONS​ |
| Fast-paced action | Controls may not register sometimes |
| Simple and recognizable graphics | |
SUPER MARIO KART
The first of the Mario Kart series, and it really shows its age here.
Super Mario Kart
doesn't really have anything special to separate itself from its sequels (except playable Donkey Kong Jr.), and the controls take some getting used to. But it's still an interesting game to play on occasion, and the controls really test your driving skills more so than any other title.
| | |
| --- | --- |
| PROS​ | CONS​ |
| Cool music | Controls are a little wonky |
| All-star cast of Mario characters | Screen is always split to show a map, rather than a mini-map like F-Zero did before it |
| | Rainbow Road |
Battalion Wars 2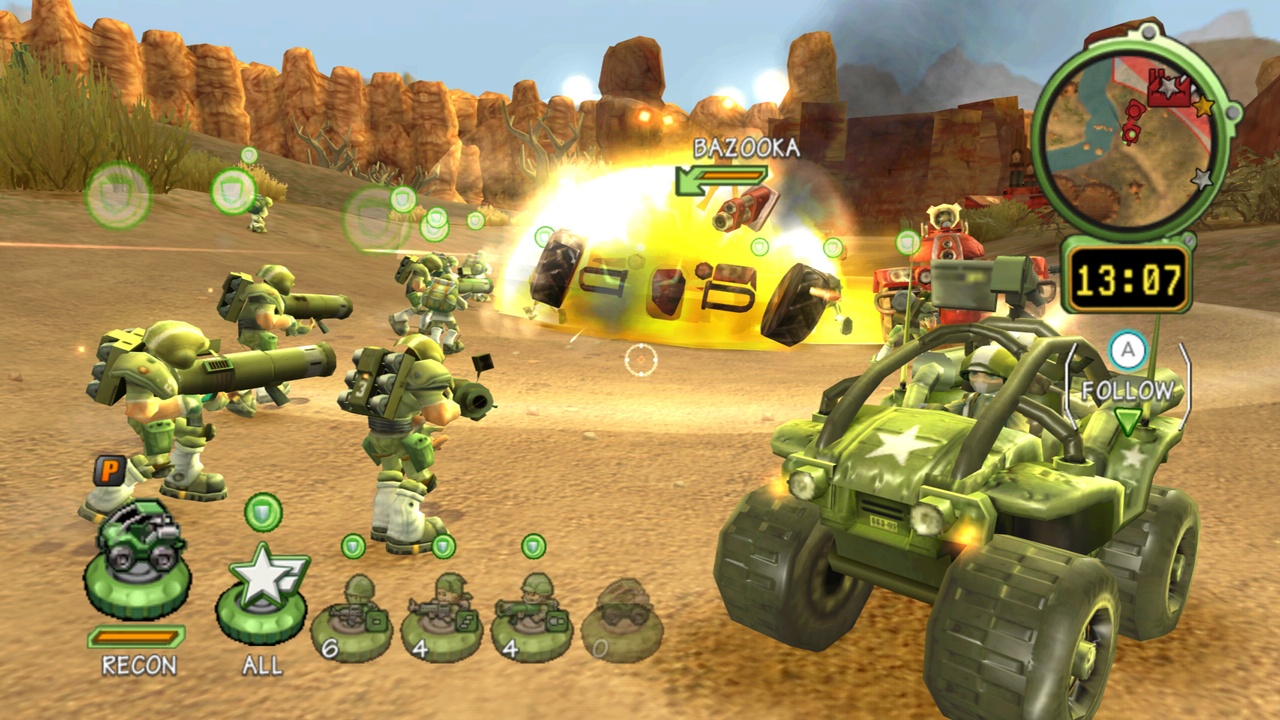 Behold, the only Advance Wars game I have! The sequel the GameCube's 'Battalion Wars',
Battalion Wars 2
improved upon much of it. This tactical strategy game has you deploy troops of foot soldiers, tanks, airships, and more to recover bases, rescue allies, and rage war against opposing forces. The controls are a little wonky and the difficulty ramps up quickly, but fans of Fire Emblem should definitely give this series a go.
| | |
| --- | --- |
| PROS​ | CONS​ |
| Cinematics | Controls are a little wonky |
| Great voice acting | Difficulty spikes quickly |
| Completely different tactical levels than Fire Emblem | Foot soldiers die way too quickly (or maybe I just suck at this game) |