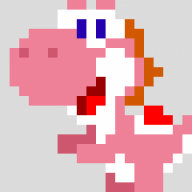 (Mole-dome-ray). Emphasis on "dome" despite the é.
I thought about just linking this in my normal fan creation thread, but this doesn't really pertain to my stuff (which is almost exclusively Mario stuff). So, instead, here's a brand new topic for news pertaining to my Minecraft resource pack based on
The Legend of Zelda
.
I'll link a couple pics here, but it's really best that you just
go to the site here
.
"Behind-the-scenes" photo of Moldo working on the Master Sword texture.
The folder of items (which you can actually see if you download the pack, so I don't know why I added this photo...)
Last edited: