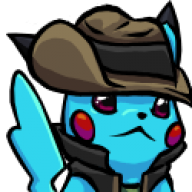 God I'm good at being an owl
Retired Wiki Staff
PaperStriker said:

Also, Mr. Garlic, if you compare Daisy and Waluigi, don't write only positive things about the and negative about the other. I think "Hi, I'm Daisy!" should be mentioned ONCE, but not more.
Srsly. The kind of stuff to compare...
Daisy is a girl. Waluigi is a boy.
Daisy is a teen. Waluigi is not.
Daisy is a princess. Waluigi is a plumber.