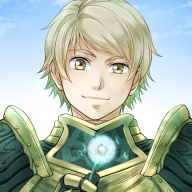 Eats Lunch at 4:00 pm
Wiki Patroller
Hello there! I'm feeling a little creative (if not a little bored) so the reason of this topic: I'll make a Spore creation of your user character as long as you request in this thread.
Here are some examples of the following creations you can request:
Creature
Vehicle (sea, land, air, or spaceship)
Building (factory, city hall, entertainment, house)
Several things to keep in mind:
1. Try not to request too complex characters, especially when it comes to constructing buildings and vehicles. Spore comes with a complexity limit. Once I'm over it, I can't add any more detail.
2. If your character has too many colors if you're planning to request a creature, I need to remove some colors.
3. Use common sense and stuff. I
can
decline your request if I deem it inappropriate.
4. Don't worry about request limit, I'll put it in a queue. But if you're requesting just to troll me, I
will
decline your requests.
By the way, please please PLEASE post a picture of your character if you do a request! That way, I don't have to track down every single user and it would make my job much easier to do.
These are the ones I did so far. The first two are premade by me, the rest are all added later on.
Me (outfitted):
MCS
superjeff64
Magikrazy
Cirdec (Daisy)
Toad85
Galactic Petey (Petey Piranha)
Queue
1. superjeff64
2. Magikrazy
3. Cirdec
4. Toad85
5. GalacticPetey
6. Bane
7. IceShadow1199
8. Stone Cold Steve Austin
9. RandomGuy
10. ToxBox
11. NotABannableOffense VonLeon/Castle
12. FireEevee