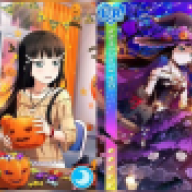 Credit to Mudkip
Chat Operator
So I'm Brock, and as the name goes, I am a guy all about love.
This thread is so everyone can cry and mope about love, crushes, girlfriends, boyfriends, friends in general, and just general life drama. Come seeking advice or just as a location to vent frustrations.
Since this is off-topic discussions, going off topic is fine, but keep it relevant.
Figure I should start us off. Single, going on 1 year now. Yes, ladies, this one is on the market.