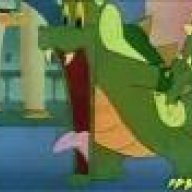 Cheep Cheep
Retired Wiki Staff
With the new gift feature on the Virtual Console available, we can now send people games as gifts, provided they live in the same region.
What I'm asking for is with Christmas coming up, you can sign up for the exchange, and you'll be paired up with someone else in your region to give a gift to, and if at least three people sign up, you'll get a gift from someone else.
If no one else in your region signs up, you won't be able to participate. I can't help it that the gift feature isn't international.
Rules
*Sign-up ends on Monday, December 24 at 8:00PM EST .
*Post your Wii Console Number before the deadline, or you will not get a gift, obviously.
*You must be able to access the Shop Channel (duh).
*You must be willing to spend some Wii points.
*If you're interested, post on this topic saying that you want to sign up.
*After everyone has signed up, I'll assign people to whom they are to give a gift to.
*You must have a decent history (at least one month) on the Wiki to participate. This is so that noobs don't come on here requesting gifts, only to give nothing in exchange. TRUSTED USERS ONLY!
*Don't request any games from your sender. It's a surprise. You may however post which genres you like/dislike, so that your sender will have an idea of what you're interested in. Don't post a series, such as "Mario games".
*Do your receiver a favor and don't send them a crap game (you know what I'm talking about). Send them a game that's generally regarded as good, provided they don't have it on the Virtual Console already. If you get a game that you own for another system, be happy. At least now you can play it on the Virtual Console.
*On Christmas Day, you are to send your gift to your assigned receiver. If you are unable to do this on Christmas Day, (too busy, unable to go online with the Wii at the time) post here explaining why. You will be obligated to send your gift ASAP.
If this works out, then on Christmas Day, I'll post in this topic telling everyone whom they are to send a present to.
Presents
You should send one of the following choices to your receiver, provided they're decent. Prices range from 800-1,100 points roughly.:
Any two NES games
Any one Turbo Grafx game and one NES game
Any one Turbo CD, SNES, Genesis or N64 game.
Any questions, just ask!
If you're assigned to me, I like platformers, racing games and puzzle games. I do own Sonic Mega Collection though, so don't bother with any Sonic titles please. I also dislike RPGs that don't feature Mario. :P
Participants so far
Canada
Booster - 1778 5893 5670 3653