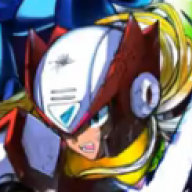 Donkey Kong
Retired Forum Mod
This is probably a lost cause because I don't think anyone but me (and maybe Shyguy) is into this franchise, but oh well, it's worth a shot.

I love this series. It's probably my favorite of all of Nintendo's franchises but always gets overshadowed by Mario, Zelda and Pokemon. The first Metroid Prime was easily one of my favorite gaming experiences ever.

PS: Want to mock me for kind of liking Other M? Do so here.