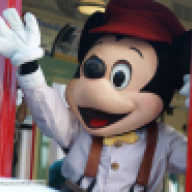 Oh boy! Haha!
Retired Wiki Staff
Former 'Shroom Staff
Not only am I making this post in its own thread to inform everybody about this change, but I want to publicly humiliate BPK497 (a.k.a. Waffleraven497 and Galaxy Man currently) for his misdeeds in the Mafia board.

Due to BPK's cheating in Ralphfan's Paper Mario: The Thousand-Year Door Mafia, and also posting up a list of the mafia in his team subsequently, a new ranking "Banned from Mafia" has been created. As the name suggests, he has been banned from the Mafia board until further notice. Note that this is something that MG1 (Local Mod of the Mafia board) has also approved.

Thank you for your attention.