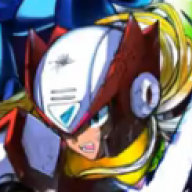 Donkey Kong
Retired Forum Mod
Here's the problem: I've had my original DS Phat since launch and it still works perfectly fine except for the fact that the battery charge is wearing out. The charge lasts for about 2 hours on GBA games, about 1 hour on DS games, and around 45 minutes on DS games that are Touch Screen-heavy (games like MP Hunters and WarioWare Touched!).
Should I :
A) Buy a new battery from Nintendo's online store for about $15.
or
B) Buy a new DS or even a DS Lite.
I ask because I'm not sure if a new battery would mean a longer charge in my current DS, and I'd hate to just throw away my money on something that wouldn't fix my problem.
Thanks.