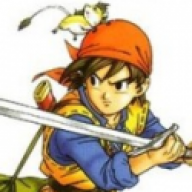 Searching for adventure
Retired Wiki Staff
Sorry fellow wiki members, I will be gone for a while. Due to a slight misfortune, I won't be able to use the internet anymore. But I will return and with more articles and more info. I have a few encouraging words to my fellow active wiki members.

Wayoshi- Thanks for guiding my way up

Paper Jorge- Try to write as many articles as you can

Son of Suns (SoS)- Keep answering all our questions

HK-47 (HK)- Keep our wiki interesting

Monty Mole- Keep everyone in line

Sir Grodus- Focus on the Donkey Kong Universe

3dejong- Nice Pictures

Kelt- I love your Super Mario Galaxy articles

Yoshi Mastar- You're funny

Superchao- .....GOOD BYE!

New Users- Any questions? Ask another sysop

Old Inactive Users- Please come back!

Porplemontage (Steve)- Keep the site running

If I offended any of you forgive me. I will become temporarily inactive following 11/5/06. I will return in about a month or two, but if I'm lucky, I can go to a public resource and log in occasionally.

That is all I have to say.