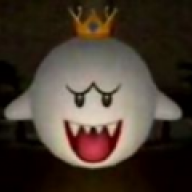 i cant move...i am hungry D:
Ok this game is called RANDOM QUESTION...RANDOM ANSWER
the point of this game is to make a random question...and someone needs to reply the question and make another question...for example:

:immah go first...so i dont answer...here is the question: Who stolled my waffles?
: a blue goomba with waffle hat did...here is my question...Who destroyed my wii?

:mario did...who created the pancakes?
and that is the point of the game...make a question...and wait another user to reply it...the one that replied the question needs to make ANOTHER question...and a user needs to reply it and that is the chain...
Who Killed Mr Toad "Furby" Fernando III?