I watched
Logan
today and with that finished all the films in the X-Men series so here they are ranked: going from ones I enjoyed to least to those I enjoyed the most.
For reference, I grew up watching
X-Men, X2: X-Men United, X-Men: The Last Stand, The Wolverine,
and the first half or so of
X-Men Origins Wolverine
, I rewatched last stand earlier this year and then decided to watch the whole rest of the series, in this order (a very odd one I know, if you plan to watch the series yourself I'd probably recommend just watching them
in the order they came out
):
X-Men: The Last Stand -> X-Men: Days of Future Past -> X-Men Origins: Wolverine -> X-Men: Apocalypse -> X-Men: First Class -> Deadpool 2 -> X-Men -> The Wolverine -> Deadpool -> Dark Phoenix -> X2: X-Men United -> The New Mutants -> Logan
Warning that some of these films (namely the two deadpools, logan and the new mutants) are 15+
I'll try to keep major spoilers behind tags
(EDIT: Now that I've completed this thread, here's a full list with just the titles of the films in order of worst to best imo)
13. Deadpool 2
12. Deadpool
11. The New Mutants
10. X-Men: First Class
9. The Wolverine
8. X-Men: Days of Future Past
7. X-Men: Apocalypse
6. X-Men Origins: Wolverine
5. X-Men
4. X-Men: The Last Stand
3. X2: X-Men United
2. Dark Phoenix
1. Logan
Deadpool 2
"Believe it or not, Deadpool 2 is a family film. True story. And every big family film starts... with a vicious murder. Bambi, The Lion King, Saw 7." - Wade Wilson a.k.a. Deadpool
​
Deadpool seemed to be a pretty popular character and I knew he had a healing factor which is basically my favourite superpower ever thanks to Wolverine, so I gave this one a shot (I watched the second film first because it was on Disney+ and I didn't originally realise the first film was on Netflix UK).
I have to say I quickly found myself disappointed. I believe this was my first ever 15+ film and I was put off a lot by the strong violence in the intro. Ryan Reynolds is quite good looking and it was a disappointment he spends almost the entire film looking not so handsome. Still, his acting was amazing and Deadpool's personality was the main attraction of the film. His goofy attitude slightly reminds me of the Teen Titans tbh. Also Domino was a great character, her luck powers are pretty cool and her personality was great.
X-Force was a huge letdown, with all the members dying almost as soon as the team is formed, besides Domino and Deadpool.

Also that scene at the end where Deadpool is shot in the heart and dies because the collar disables his healing power, it would have been great, but I think they did the thing where he seems dead but then keeps talking way too many times, and the reunion with Vanessa I honestly might have preferred if they just killed him for good and left the film like that rather than having Cable saving him, but I guess Deadpool fans want more than 2 movies.
Overall though I wasn't that impressed with the plot to be honest, a lot of the humour didn't work that well on me due to being a bit too mature.
If you plan on watching this film I wouldn't say you have to watch the first one first, I was ok without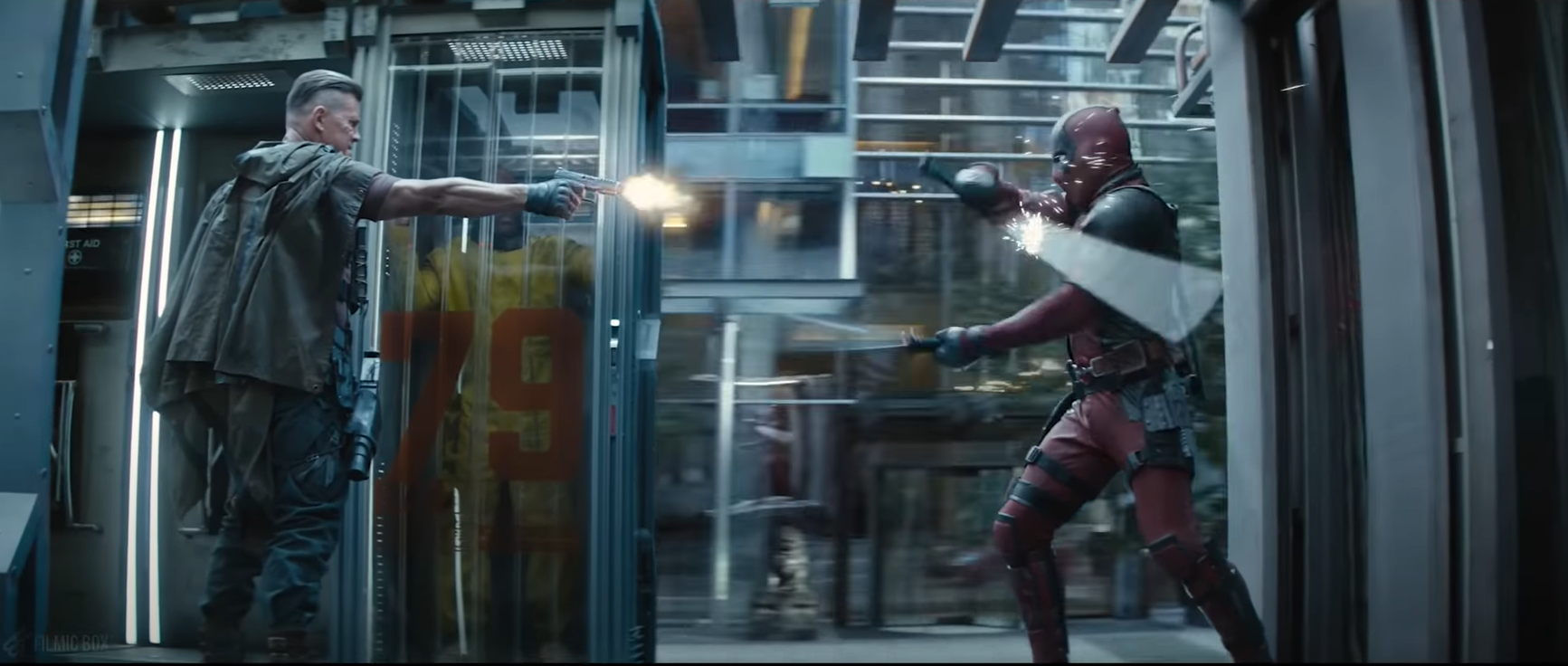 | | |
| --- | --- |
| The Good | The Bad |
| Deadpool himself is an amazing character, and Ryan Reynolds portrays him really well | Didn't like the plot too much |
| I like Domino | Didn't like Cable very much |
| Some of the jokes and fourth wall breaks were good | A lot of the humour was too mature for me |
| | Too much violence |
| | After his great portrayal in the Last Stand I feel this film did Juggernaut bad |
| | X-Force was a letdown |
Last edited: