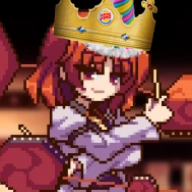 I love theming after games I have never played!
Forum Moderator
Chat Operator
Core 'Shroom Staff
Awards Committee
I see there's some reluctance, which is a shame. It'd be awesome to have Mario Boards represented again this year, but I of course understand if no one can commit.
wait, we sent someone the last time?