Hello fellow marios!
Animals are wonderful, we all love them cute faces and toe beans.
So show off your pets here!
Meet my furry roommate, Twitch the Dog.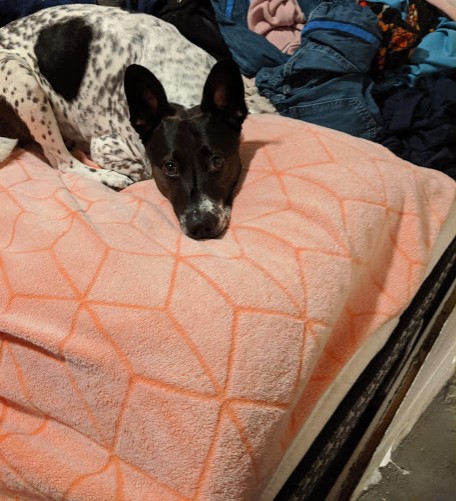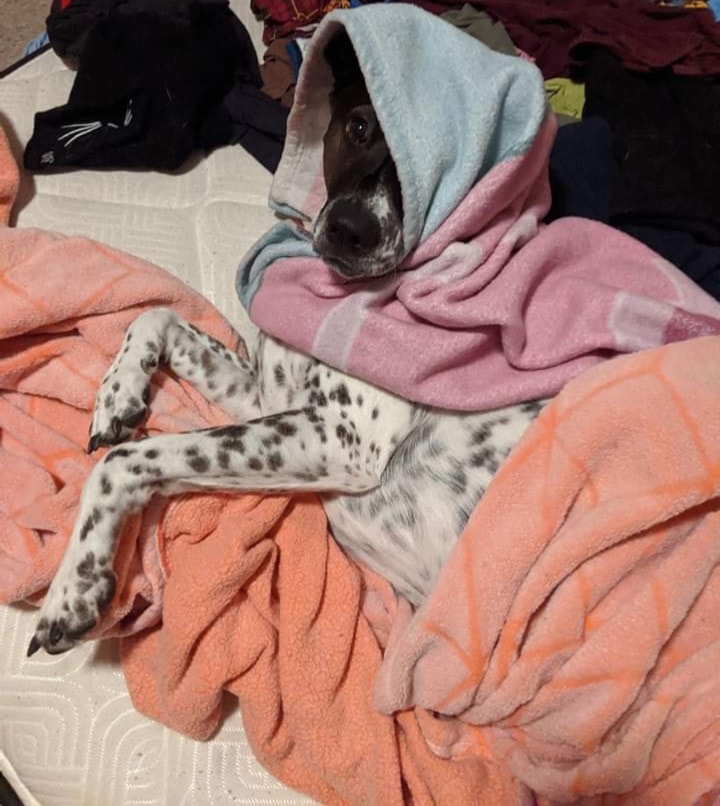 He is technically my moms dog, a rescue animal, found 5 months old living with his mommy & puppy pack in an abandoned building. He's 4 now.
We have no idea what mix of breeds he is, but he sure is cute. I would have named him Devildog as a headcanon to Daredevil's canine sidekick (and the food ofc); a play on that he looks like he's wearing a face mask. I taught him a nickname "the masked pupper". We joke that he's part deer/goat/cow/chikaraffe/and a goose. He can jump high and in great length (goat), he likes to bork A LOT simply to get things he wants (goose). And he's really hyper always wanting to play 24/7 like the chikaraffe in Netfix's Green Eggs and Ham.
Anyway he chose me as his roommate, and every morning he wakes me up to let him outside, he's very impatient, and likes to entertain himself while I get ready, by burying himself in my blankets and chomping every fabric in reach. I said "ok im ready :D" and he stopped and looked up at me and it was just so freaking adorable I just HAD to take a picture.