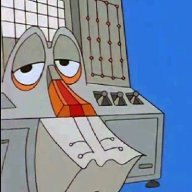 Master of Dimensions, Pleaser of Crowds
Generally, trophy images seem to use the highest quality rip of the preview texture for the trophy, showing it on the trophy base. However, for trophies that are 2D to begin with, that's not the highest quality rip of them there can be. A good example is the Paper Mario trophies, especially the ones that use a unique higher-res version compared to the sprites from their original games. I'm wondering if it would be acceptable if I were to update these images with the rips of the full texture instead of the preview, at the expense of the trophy base being in the image. The reason I ask is because the images would be higher quality but inconsistent with the other trophy images which are pre-renders of models and thus can't just use the textures from the actual trophy. So they would still have the base while any 2D trophies would not. Unless of course, I were to add the base but I'm pretty sure that would make it a fanmade image and ineligible to be on the wiki.
So if this could be cleared up that would be great. I have access to higher quality rips of the Paper Mario trophies and I think they are worth having on the wiki.
For example compare these: