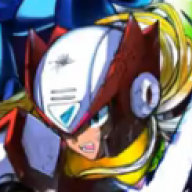 Donkey Kong
Retired Forum Mod
Please tell me I'm not the only one who thinks this. I know I'm not the only one who's tired of racing around 4 or 5 people playing as Funky Kong on Wi-Fi.

The character you pick shouldn't have any effect on your game, it should reflect your taste in characters and nothing more. I hope they remove the stat bonuses from the next Mario Kart.
Sorry if I sound like I'm complaining.

Your thoughts?