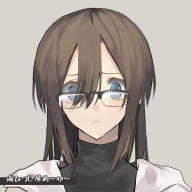 Luma
Poll Committee
Former 'Shroom Staff
"Hello, there!"​
Well with the advent of a new section in the Shroom, I felt it would be good to create an archive or backlog of the issues I am involved in. Other than that I don't have much to say, but I am very glad to be a writer for the Shroom and look forward to providing quality content. Also to anyone viewing the thread, feel free to suggest to locations to see in future issues.
My Sections:
The Wrecking Ball with Whomper Thwompite
Issue 167: Pilot
Issue 168: Deadly Hijinks in Neo Bowser City
Issue 169: Spending Gone Rogueport
Issue 170: Annual Pledge Drive
Issue 172: New Newsroom
Selling Out
Issue 131: Don't Get it Twisted
Issue 132: Swimming With Fun
Issue 133: A Geno-rus Offer
Issue 134: I Hope I Don't Get Taken to Port
Issue 135: The Biggest Boo in Real Estate
Issue 136: A Window to Homeownership
Issue 137: A Not so Cheep Cheep Deal
Issue 139: A Last Minute Sale
Issue 140: A Home For the Holidays
Issue 143: The Perfect Ship For You
Issue 145: A Little Too Waterfront Property
Issue 147: Becoming the Realest in Estate Dealing
Shroom Recap (Section Feature)
Issue 137: What's On the Box?
Issue 140: Interview
Issue 142: Cooking Guide
Guest Sections:
Awards Analysis
Issue 138: M1, M4, M9, M14, M29, F8
Poll Committee Discussion
Issue 146: April 7, 2019-May 11, 2019
Issue 190: December 6, 2022-December 20, 2022
G. TV
Issue 139: Time Burton Fan Theory
Location, Location
Issue 141: Smashing the Ice Worlds
Last edited: