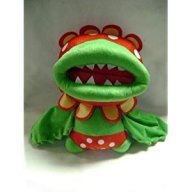 Why does Petey Piranha got to have haters?
My mom ordered Mario Power Tennis in mint condition from Amazon for
$40. It was today, which in my time is the 4th of March!
I was also wondering where all the other people who have it got it.
So post away!