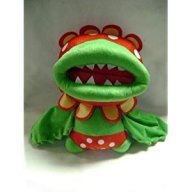 Why does Petey Piranha got to have haters?
Just ask a question pertaining about anything Mario. Like a game, character, or anything else. Then the next person answers it. Then the
person after them asks a new question. I'll start. P.S. Make sure your answer is a logical theroy.

1.How are Baby Mario and Luigi in Mario's timeline without causing a paradox?