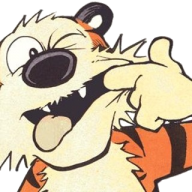 Star Spirit
Core 'Shroom Staff
Retired Wiki Staff
Issue LXX has been released!
Officially the last issue of SMB's second directorial term. A rather quiet issue, but that tends to happen after special issues.
I will be posting milestones soon
Congratulations to:
*Myself on my 70th Main/Staff section and 200th overall
*Scarecrow on his 1st Shroom section
*The Main Team on the team's 800th section
*RUAI on his 10th M&A and overall section
*The M&A team on the team's 250th section
*Paper Yoshi on his 50th PP section (this one was achieved last month, but an error on my part made it seem as if he achieved 50 until now). He's now the PP writer with the most sections written!
*FunkyK38 on her 100th section overall
*Gamefreak on his 80th section overall
*MCD on his 80th section overall (copycat)
Also,
[quote author=Special Interview: Meet the Stooben]Crocodile Dippy: But he never introduced Free Taco Month.[/quote]
I promise I will ask the staff to introduce this.