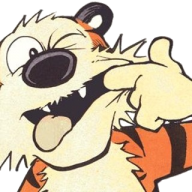 Star Spirit
Core 'Shroom Staff
Retired Wiki Staff
Hello, everyone!! Our Special Holiday Issue will be released today at 12PM ET, and we will be having a chat release party on #mwshroom for you to follow along. There will be many surprises, so be sure to join us!
Applet
Mibbit
Party is over, now let's get to the milestones!
Congratulations to:
*Coincollector on his 30th Main and Overall section!
*MST3K on his 1st Main section!
*RandomYoshi on his 1st Main section!
*SMB on his 50th Main/Staff section and his 90th Overall!
*Gamefreak75, who now has the longest tenure as Sub-Team Director!
*PDI on his 10th Fun Stuff section and his 30th Overall section!
*Since it's issue 69, myself on my 69th Main/Staff section!
*Stoob on his 1st Music & Art section!
*YoshiKong on his 1st 'Shroom section! Welcome to the team!
*Dippy, who is the first Critic Corner writer to write 4 sections for a single issue and on his 50th Overall section!
*Shoey on his 20th Overall section!
*Smasher on his 10th Overall section!
Some trivia:
*This issue was released on the 22nd, that's the latest into a month an issue has been released since the first issue was released on July 24th, 2006.
*This was the first time ever that someone other than Paper Yoshi won a SOTM Award in Pipe Plaza.