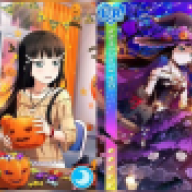 Credit to Mudkip
Chat Operator
General Discussion about cosplays and if you have ever cosplayed before. Post your favorite (marioboard safe) cosplays or post pictures of yourself cosplaying!
Also, discuss your favorite conventions you've been to, or conventions you are planning on going to! And if you plan on dressing up and cosplaying for those conventions, what do you plan on wearing?!
Have fun and enjoy the cossssplaaaaay!
I'll get things started!