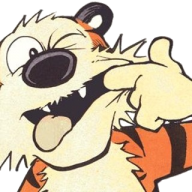 Star Spirit
Retired Wiki Staff
Former 'Shroom Staff
Issue LXII
was just released! And there are some big announcements in the Staff Notes, so go check them! Also, we'd like to officially welcome Smasher to the Core Staff! Congratulations and we look forward to working with you. He'll be replacing Fawfulfury65 as Music and Art Director. We'd also like to thanks FF for everything, she'll be missed in the Core Staff.
More congratulations... Congratulations to Toad85 on winning his second SOTM, to MG1 on writing his 30th Main Section, to SMB on writing his 40th and to me on writing my 50th!
And we ask you please to vote for the May SOTM. Here's the link https://docs.google.com/spreadsheet/viewform?formkey=dFFIaHJ4aWFLZjAweldfelV2alRjV0E6MQ#gid=0
Enjoy!