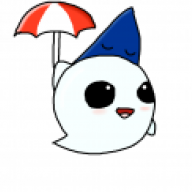 NOPE, THE PARASOL ISN'T A KIRBY IDEA I SWEAR
Banned User
So many jealous partners, which partner Mario should keep with?

My first VTW so please, be nice. Excuse me if I'm missing something!

Rules:

Don't insult people's favorite characters, and the characters themselves.

You seen many games like this, so you know how to play. Add a vote to one of the characters in each match.

Include all matches in your post please. I'll not count your vote if you do that.

All of this board's rules also apply to this.

Okay, now for the matchups:

Goombario: 0
Goombella: 0

Kooper: 0
Koops: 0

Bombette: 0
Bobbery: 0

Keep voting folks!