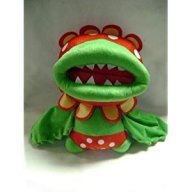 Why does Petey Piranha got to have haters?
Hello everyone, it's time for another battle! But this time I it's going to be
a tag-team battle! Here's the intro.
Peach: Hello People! it's time for another battle!
*Mario & Luigi are seen in an arena with Wario & Waluigi.*
Mario: Time to kiss your butts goodbye!
Wario: You're going to do the butt kissing when we're
done with you!
Waluigi: Yeah! Wait! What? Wario!!! that's nasty!
Luigi: yeah! Don't go there man!
*The entire crowd looks like they might be sick.*
Peach: Wario! You are a sick pig, to say something like that!
*Wario grins evily*
Wario: I know! I'm proud of it!
Mario: bring it on!!!!
*The announcer from the Super Smash Bros. Series voice says the famous words*
Announcer: Ready!!!!! Go!
I hope you all enjoied the intro!
By the way, I seem to have not spelled Waluigi's name all the way. Could someone fix that?