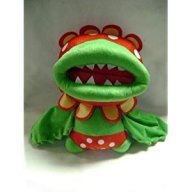 Why does Petey Piranha got to have haters?
Who do you think weighs more? Petey Piranha or Bowser?
I think Petey because even though Bowser has a huge shell, Petey has a huge head which could weigh a lot! Plus if you count Petey's Humugous
belly-button, he would weigh even more! Not to mention Petey has a lot of
goop in his stomache. The last thing is that stated by a Mario Wiki Fourmer that Bowser lost weight in Galaxy! So you be the judge!