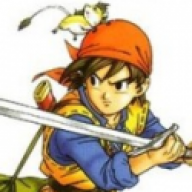 Searching for adventure
Retired Wiki Staff
Since we're all talking about evil and Bowser, I've decided to make a poll for it. I excluded Bowser and King Boo because I KNOW you diehard Bowser and King Boo fans would obviously pick him.

Smithy-Invaded the Mushroom Kingdom to industrialize it with Robots and Machines.

Cackletta-Stole the wish granting Beanstar to rule the world.

Shadow Queen-Not intrested in world domination, but to cause all living thing with pain and sorrow.

Princess Shroob/Elder Princess Shroob-Invaded the Mushroom Kingdom to find a better home for her people, unintentionally killing many Toads and mutating many creatures.