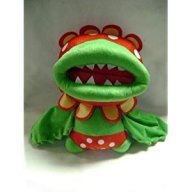 Why does Petey Piranha got to have haters?
Hello again! It's time for you guys to once again vote for the winner of another Marioverse Battle! So who do you think will win? Oh! By the way if your out there Paper Jorge, how do I determine the winner by votes?
What I mean to say is, how long does it take to determine the the winner if people are always voting? One last thing. Could you give me some tips
on making a good battle?