So, yeah. I tried to make the
Master Sword
from
The Legend of Zelda
games perfectly. I think it went pretty good, since my dad helped me.
To those curious, I first got an old plastic ninja sword from
The Underwhere
my basement and basically, we added lots of paperboard to it. It got strength, and we used aluminium tape to put around the blade. It had a metal-like look, and we shaped the guard in paperboard too. We kept the end and just added dark blue paper all around the guard and the end (it's kind of messy at that part).
The yellow gem (which still needs to be added) will be replaced by a plastic gem, which is used lots of times when making things like this.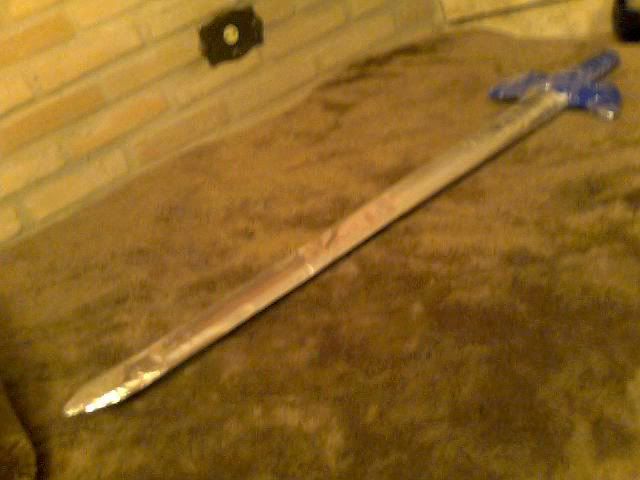 What do you think?