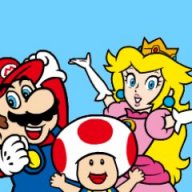 Dedicated Mario fan; loves the Mario girls double!
Retired Wiki Staff
The product in question I'm referring to is on
this page
. Does anyone here have this in question? I'm curious to know if one of those pictures listed there is actually a 2011 calendar featuring cast pictures in relation to
New Super Mario Bros. Wii
.
Many thanks in advance for your help in regards to this. Take care, all.