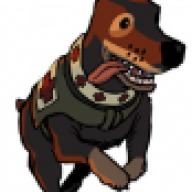 Join us in the shadows where we stand vigilant...
Retired Wiki Staff
On Bowser's World the Koopa Troop have been ripped apart, divided and warring against it self, Bowser leader his army against the Rebellion of King Boo and Kledge.

The Uprising happens whne Kledge duels Mario, Mario spares Kledge's life, after this Kledge could see the errors of his ways and betrays bowser, now a kingdom divided. Who will you ask? The lifes of thousands hold their breath for that answer.