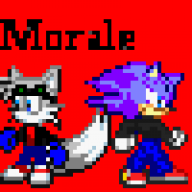 ska punk fan, even though i dont know what ska is.
Well i searched for this and nothing came up so i decided to spread the word. Pandora is awsome, you type in what music you want then it plays songs similer and of the same band. It gets you into a lot of music, trust me.
I wont give the link due to that might be advertising.
Now discuss once you tried it.
Yes the bouncing waffle is back!