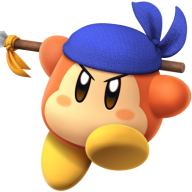 YoshiFlutterJump
Awards Committee
Poll Committee
Because PMs and individual threads just don't cut it.
On this thread, you set times that you'll be online in certain games. This generally requires players to register each other as friends or join an online community, but every one of Nintendo's online services happens to be (almost) dead except for MK7, MK8, SMO, SSB4, Splatoon, Splatoon 2, and ARMS. If the game you want to play isn't listed there, you probably don't need any prior setup to join a game.
Additionally, some people (including me) are pretty bad at staying true to schedules. If for any reason you have scheduled a game and cannot attend it, just post here and cancel your time setup.
All times are subject to change.
Due to the fact that we all live in different time zones, this thread uses GMT (Greenwich Mean Time) to schedule games. Click
here
to easily convert your local time to GMT. Below is the master list.
Mario Golf: World Tour
Match type: Skins Match
Community name: Skins Match Tour
Community ID: 33-4320-2683-1834
Joining starts: TBD
Game starts: TBD
Max players: 4
Host: YoshiFlutterJump