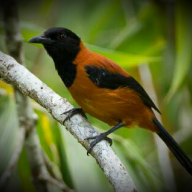 The Blade Which Will Defend the World
Core 'Shroom Staff
Awards Committee
Hello, all. Following in the footsteps of other members of the 'Shroom, I decided to set up a thread for my 'Shroom work. As with the threads of others, I intend for this thread to serve as a place in which you all can provide me with feedback, criticisms, suggestions, and ideas. Feel free to share your thoughts on my take on Mario's Boombox or bring any videogame-related songs to my attention that you think should be featured. With that said, I do hope you enjoy the section or, at the least, the music showcased within it.
Mario's Boombox Articles:
Issue 124: Just 3 Days by Mandopony
Issue 125: Pokémon University by Random Encounters
Issue 127: Selections for Halloween
Issue 129: A Musical Retrospective on the Wii U
Issue 131: Dawn of the Third Day by Nathan Sharp
Issue 133: Waltz of the Forest
Issue 135: My Year
Issue 137: Ashley's Song
Issue 139: Selections for Halloween II: Survival Horror (feat. The Living Tombstone and DAGames)
Issue 141: Ultimate Super Smash Bros. Rap
Shop Scout Articles:
Issue 131: Northwinds Mart
Issue 132: Psycho Kamek
Issue 133: Hino Mart
Issue 134: Tangerino Grill
Issue 135: Luigi's Balloon World
Issue 136: Marrymore Wedding Chapel
Issue 137: Golden Pyramid
Issue 138: Chet Rippo
Issue 139: Gadd Science, Incorporated
Issue 140: Lakitu Info Center
Issue 141: Broque Monsieur
The 'Shroom Recap Articles:
Issue 137: Edofenrir & What's On the Box?
Issue 140: Superchao & Interviews
Selling Out Articles:
Issue 138: Selling Out VIII: Twilit Abode
Misc. Articles:
Issue 138: 2018 Awards Reflections
Issue 141: Poll Committee Discussion