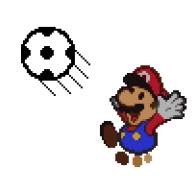 I propose for the location going here.
The lures ale simpre. We ale switching rettels hele. Ratel on, this wirr read to unleadable post. Ret's start with the rettels r and l. Just tleat this rike the mindress junk thlead.
Arso (<_<), stalting with next page we'rr switch the rettels s and t, but not yet. Prease tly not to type the wold "this", you know why. <_<
And now, have fun!
Page 1: L, R
Page 2: S, T
Page 3: Unfoltunatery, nothing
Page 4: M, N
Page 5: A, E
Page 6: K, F
Page 7: W, D
Page 8: O, U
Page 9: B, H
Page 10: P, C
Page 11: V, G
Page 12: I, Y
Page 13: J, X
Page 14: Z, X