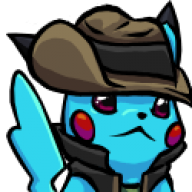 God I'm good at being an owl
Retired Wiki Staff
shoot



Tucayo here with this month's milestones.

Congratulations to:
*PDI on his 10th Main section and 25th overall!
*Freakworld on his 1st section!
*Gamefreak75 on his 40th FS section!
*Myself on my 100th FS section!
*Shoey on his 10th FS section!
*Paper Yoshi on his 50th overall section!
*Everyone on The 'Shroom's 2100th section!