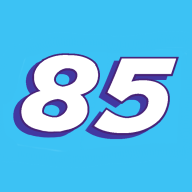 Toadeightyfive; used to be here but peaced out
Alright, I've been browsing around for a suitable replacement show to ease my Doug Walker withdrawal, and I think I found a doozy.
It's this guy called Matthew Patrick (MatPat13 for short), and he makes these series of videos on ScrewAttack entitled "Game Theory".
Basically, he uses logic and obscure factoids to deduce various hypotheses and theories, and tries to discover the "truth" behind his favorite games. Basically, he's the Mythbusters of online review shows.
Some notable examples:
*In his "Legend of Zelda" episode, he attempts to recreate three of Link's various potions and power-ups and tries to see if they would work in the real world.
*In the "Star Fox 64" episode, he figures out that James, Peppy, and co. might actually be stunt pilots who flunked out of basic flight school.
*To celebrate the then-new release of Batman: Arkham City, he prescribes what exactly is wrong in the head all the enemies from Batman: Arkham Asylum.
*Last month, MatPat used anecdotal evidence to prove that an online conspiracy theory about Polypius, an arcade game that supposedly brainwashes it's player with LSD-like colors and subliminal messages, might actually have a lot of fact behind it.
*He spends a total of
three episodes
trying to discover the Pokemon Jynx's true source.
If you haven't seen it yet, give it a look
here
. It's totally worth it.