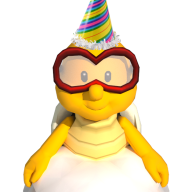 Celestial Guide
Core 'Shroom Staff
Awards Committee
So I was browsing
Nu.nl
and found a article stating that "The Nintendo 3DS XL has been released". That article has been placed at 21 August. Then I laughed at how it has already been released a few weeks ago and at some of the comments.
Hint for the editors: a Scandinavion company will soon release a phone which allows you to make calls without a cable at street!
Certainly cucumber time in the newsroom? Then write that Sony's Vita has sold over 2.2 million copies, of which 400.000 in the past 2 months, and they'll start selling bundles before the holydays. Or that they are developing a Galaxy S II with 1.5GHz dual-core Exynos processor. Or a Galaxy S Duos with Dual SIM.