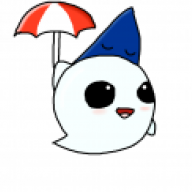 NOPE, THE PARASOL ISN'T A KIRBY IDEA I SWEAR
Banned User
Okay, I didn't see a thread for this so I'm making one.

So Puyo Puyo is a Japanese-only Puzzle game.

Since Puyo Puyo would be too confusing for American Players, SEGA decided to localize Puyo Puyo as "Dr. Robotnik's Mean Bean Machine" in America.

However, Puyo Puyo tends to be overshadowed by rip-offs of it.

DRMBM isn't the only rip-off of Puyo Puyo. Kirby's Avalanche is also one.