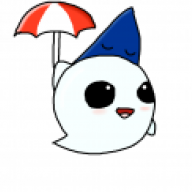 NOPE, THE PARASOL ISN'T A KIRBY IDEA I SWEAR
Banned User
I was having a dream, on the backyard of my house. I found a black creature with thin arms, thin legs and thin tail, it had a mushroom on it's head, and it had glowing eyes! I tell you! Glowing eyes!

It's stomach is just normal, it's not thin.

Have you ever seen one of these in real life? If so, post?