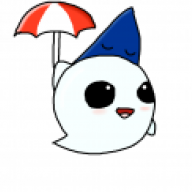 NOPE, THE PARASOL ISN'T A KIRBY IDEA I SWEAR
Banned User
Since my V2W with TTYD partners had died, I decided to make another one, this time I'll make it better than the last one:
You guys will nominate any Kirby character, the anime characters, enemies, bosses, animal friends, copy abilities, etc. Once your nominations reach the limit, we'll begin the V2W. The one that gets the most votes will advance, we'll keep doing this until all the other characters were eliminated. This character is the best Kirby character ever.
1.Kirby
2.Meta Knight
3.King Dedede
4.Zero Two
5.Magolor
6.Waddle Dee/Bandana Waddle Dee
7.Knuckle Joe
8.Whispy Woods
9.Chef Kawasaki
10.Galacta Knight
11.Dyna Blade
12.Prince Fluff
13.Yin-Yarn
14.Marx
15.Zero
16.Blade Knight
17.Sir Kibble
I would like to have some of your ideas if anything here is wrong.
We're gonna have atleast 90 characters.