VOTE 2 WIN: ROCK AND ROLL HALL OF FAME OMISSIONS
​
Hello everyone, welcome to my fourth V2W! I've decided to base this one off of the bad omissions of the Rock and Roll Hall of Fame.
I'd like to thank Smasher and MCS for helping me with this V2W.
RULES (please read):
Please include all matches in your post - it gets confusing if you leave a match out.
Don't overly praise or criticize a contestant, or your vote will be revoked. Comments like "I'm not a big fan of this band/musician" or "I like this band/musician more than the other" are fine.
You're allowed to change your vote anytime during a match.
And any other normal V2W rules apply too, really.
Here is the list of contestants:
1. 38 Special
2. Afrika Bambaataa
3. Anthrax
4. The B-52's
5. Bachman-Turner Overdrive
6. Bad Company
7. Badfinger
8. Barry Manilow
9. Barry White
10. Big Star
11. Bill Withers
12. Billy Preston
13. Billy Eckstine
14. Blood, Sweat & Tears
15. Blue Oyster Cult
16. Bon Jovi
17. Boston
18. Brian Eno
19. Bryan Adams
20. Bubble Puppy
21. The Cars
22. Cat Stevens
23. Cheap Trick
24. Chic
25. Chicago
26. The Cure
27. Dead Kennedys
28. Deep Purple
29. Def Leppard
30. Depeche Mode
31. Derek and the Dominos
32. Desmond Dekker
33. Devo
34. Dexy's Midnight Runners
35. Dick Dale
36. Dire Straits
37. Don McLean
38. Donna Summer
39. The Doobie Brothers
40. Duran Duran
41. Electric Light Orchestra
42. Emerson, Lake & Palmer
43. Foreigner
44. Frank Sinatra
45. George Michael
46. Graham Parker
47. Grand Funk Railroad
48. The Grass Roots
49. The Guess Who
50. Hall & Oates
51. Heart
52. Herman's Hermits
53. Husker Du
54. Iron Maiden
55. The J. Geils Band
56. The Jam
57. Janet Jackson
58. The Jesus and Mary Chain
59. Jethro Tull
60. Jimmie Ray
61. Jimmy Buffett
62. Joan Baez
63. Joan Jett
64. Joe Cocker
65. Joe Higgs
66. John Coltrane
67. Journey
68. Joy Division
69. Judas Priest
70. K.C. & the Sunshine Band
71. Kansas
72. King Crimson
73. KISS
74. Kool & the Gang
75. Kraftwerk
76. Kurtis Blow
77. Linda Ronstadt
78. Link Wray
79. Lionel Richie
80. LL Cool J
81. Lou Reed
82. The Marvelettes
83. Meat Loaf
84. Megadeth
85. The Misfits
86. The Monkees
87. The Moody Blues
88. Motley Crue
89. Motorhead
90. Mountain
91. New York Dolls
92. Nick Cave
93. Nick Drake
94. Pantera
95. Pat Benatar
96. Pet Shop Boys
97. Peter Frampton
98. Peter Gabriel
99. Peter Tosh
100. Petula Clark
101. Phil Collins
102. Pixies
103. Procol Harum
104. Public Enemy
105. Randy Bachman
106. REO Speedwagon
107. The Replacements
108. Richard Thompson
109. Ringo Starr
110. Roxy Music
111. Rufus
112. The Runaways
113. Rush
114. Scorpions
115. Sir Douglas Quintet
116. Slayer
117. The Smiths
118. Sonic Youth
119. The Spinners
120. Squeeze
121. Steppenwolf
122. Steve Miller Band
123. Stevie Ray Vaughan and Double Trouble
124. Styx
125. Supertramp
126. T. Rex
127. Ted Nugent
128. Television
129. Thin Lizzy
130. Three Dog Night
131. Todd Rundgren
132. Tommy James and the Shondells
133. Toots & the Maytals
134. Triumph
135. War
136. Warren Zevon
137. 'Weird Al' Yankovic
138. Wings
139. Wire
140. X
141. Yes
142. The Zombies
Here is the schedule for Round 1:
Peter Gabriel vs. Sonic Youth (OT)
Ringo Starr vs. Pet Shop Boys
King Crimson vs. The Spinners
The B-52's vs. Kool & the Gang
Megadeth vs. T. Rex
Rufus vs. Lou Reed
Dexy's Midnight Runners vs. Joe Higgs
Janet Jackson vs. The Misfits
Bubble Puppy vs. Devo
REO Speedwagon vs. Foreigner (Double OT)
Journey vs. Public Enemy
Motley Crue vs. Graham Parker
Phil Collins vs. Derek and the Dominos (Double OT)
Steppenwolf vs. Ted Nugent
Desmond Dekker vs. Husker Du
'Weird Al' Yankovic vs. War
The Runaways vs. Kurtis Blow
Big Star vs. Billy Preston
Roxy Music vs. Toots & the Maytals
Bad Company vs. Steve Miller Band
LL Cool J vs. Nick Cave
Motorhead vs. Rush
Cat Stevens vs. Stevie Ray Vaughan and Double Trouble
Meat Loaf vs. Boston
Joe Cocker vs. Sir Douglas Quintet
George Michael vs. Todd Rundgren
Judas Priest vs. Bachman-Turner Overdrive
Bon Jovi vs. The Zombies
Triumph vs. K.C. & the Sunshine Band
Deep Purple vs. KISS
Donna Summer vs. Blood, Sweat & Tears
Heart vs. Anthrax
Barry White vs. The Marvelettes
Joan Baez vs. Peter Frampton
Three Dog Night vs. Dead Kennedys
Bill Withers vs. The Replacements
Frank Sinatra vs. Styx
The Cars vs. Dick Dale
Jimmy Buffett vs. Scorpions
Supertramp vs. The Doobie Brothers
Pat Benatar vs. Def Leppard
Procol Harum vs. Hall & Oates
The Cure vs. Cheap Trick
Afrika Bambaataa vs. Billy Eckstine
Bryan Adams vs. Badfinger
Kraftwerk vs. Wings
Tommy James and the Shondells vs. Depeche Mode
Chic vs. Chicago
Blue Oyster Cult vs. Joan Jett
Television vs. Dire Straits
Pantera vs. The Smiths
Emerson, Lake & Palmer vs. Jethro Tull
New York Dolls vs. Randy Bachman
Joy Division vs. Linda Ronstadt
Herman's Hermits vs. Warren Zevon
Jimmie Ray vs. X
Slayer vs. Barry Manilow
The Monkees vs. Peter Tosh
The Moody Blues vs. The Grass Roots
Kansas vs. Brian Eno
Wire vs. Richard Thompson
Pixies vs. Lionel Richie
The Guess Who vs. Nick Drake
Thin Lizzy vs. Iron Maiden
Electric Light Orchestra vs. Grand Funk Railroad
The Jesus and Mary Chain vs. The J. Geils Band
38 Special vs. Yes
Squeeze vs. The Jam
Petula Clark vs. Don McLean
Duran Duran vs. John Coltrane
Link Wray vs. Mountain
VS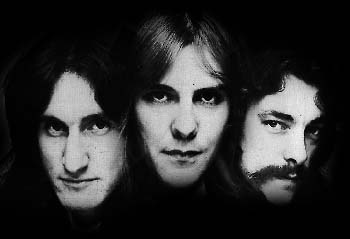 VS
VS