VOTE 2 WIN: THE HUNGER GAMES
​
Hi guys! I decided to start my first Vote 2 Win, and am basing it on the book series
The Hunger Games
. It'll include characters from all three books:
The Hunger Games
,
Catching Fire
, and
Mockingjay
.
There are a total of 72 contestants.
For the first round, there will be 3 matches. I will try updating this around 10PM to 11PM EST every day - if I can't, I'll try finding somebody to post the matches for said day.
As there are now 36 contestants left in Round 2, there will be two matches each day.
This will still be updated from 10PM to 11PM EST every day.
EDIT: There will be 1 match a day for Round 3. Updates will be at the same time.
RULES (please read):
Please include all matches in your post - it gets confusing if you leave a match out.
Don't overly praise or criticize a contestant, or your vote will be revoked. Comments like "I'm not a big fan of this character" or "I like this character more than the other" are fine.
You're allowed to change your vote anytime during a match.
And any other normal V2W rules apply too, really.
Here is the list of characters:
1. Katniss Everdeen
2. Peeta Mellark (WINNER)
3. Gale Hawthorne
4. Haymitch Abernathy
5. Primrose Everdeen
6. President Coriolanus Snow
7. Marvel
8. Glimmer
9. Gloss
10. Cashmere
11. Cato
12. Clove
13. Brutus
14. Enobaria
15. Beetee
16. Wiress
17. Finnick Odair (RUNNER UP)
18. Mags
19. Foxface
20. Blight
21. Johanna Mason
22. Woof
23. Cecelia
24. Thresh
25. Rue
26. Chaff
27. Seeder
28. Madge Undersee
29. Mrs. Everdeen
30. Mr. Everdeen
31. Delly Cartwright
32. Mayor Undersee
33. Darius
34. Hazelle Hawthorne
35. Rory Hawthrorne
36. Vick Hawthorne
37. Posy Hawthorne
38. Greasy Sae
39. Buttercup
40. Mr. Mellark
41. Mrs. Mellark
42. Cray
43. Maysilee Donner
44. Romulus Thread
45. Lady
46. Cinna
47. Effie Trinket
48. Octavia
49. Venia
50. Flavius
51. Lavinia
52. Plutarch Heavensbee
53. Fulvia Cardew
54. Seneca Crane
55. Portia
56. Tigris
57. Claudius Templesmith
58. President Alma Coin
59. Boggs
60. Leeg 1
61. Leeg 2
62. Mitchell
63. Jackson
64. Homes
65. Cressida
66. Castor
67. Pollux
68. Messalla
69. Commander Paylor
70. Twill
71. Bonnie
72. Annie Cresta
Here is the Championship:
Peeta Mellark vs. Finnick Odair
TODAY'S MATCH:​
Blight
VS
Romulus Thread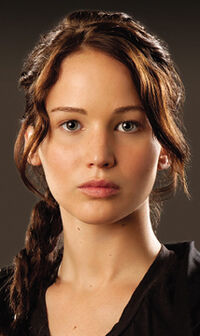 VS
Portia
Darius
VS
Leeg 1
​