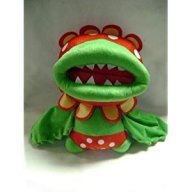 Why does Petey Piranha got to have haters?
I got a 20Q for Christmas and I made this thread because I was wondering what kind of impossible things all of you have got it to guess.
But only post if you have the one from 2005, 2007, or both.
I have actually got it to guess bottle of beer by trying to get it to guess
something else. I guess that explains why it's for ages 8&up. So post away!